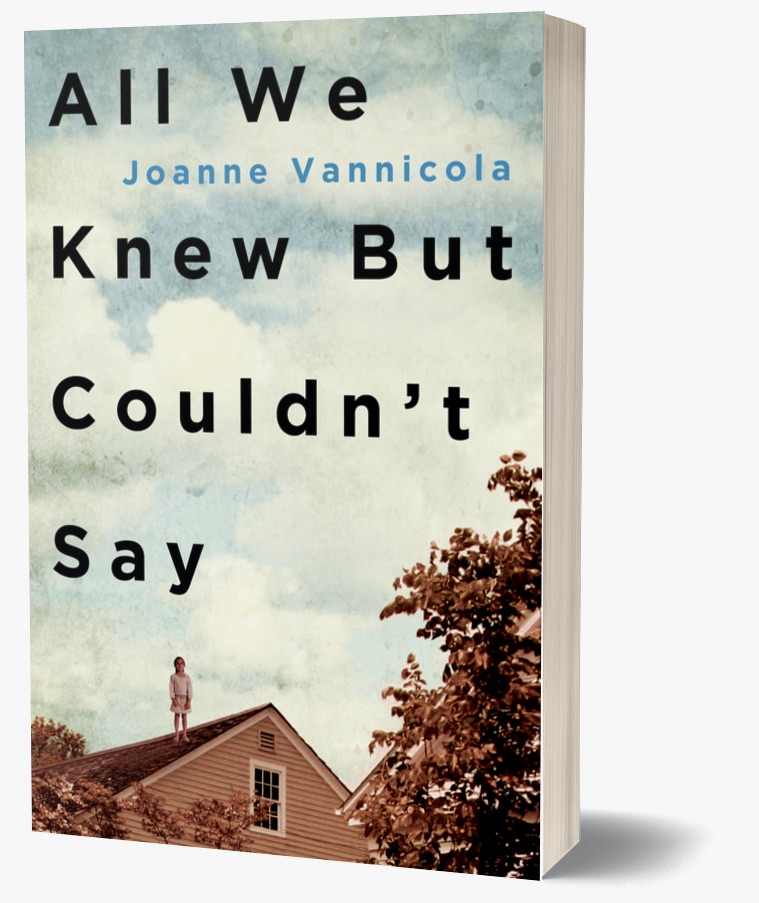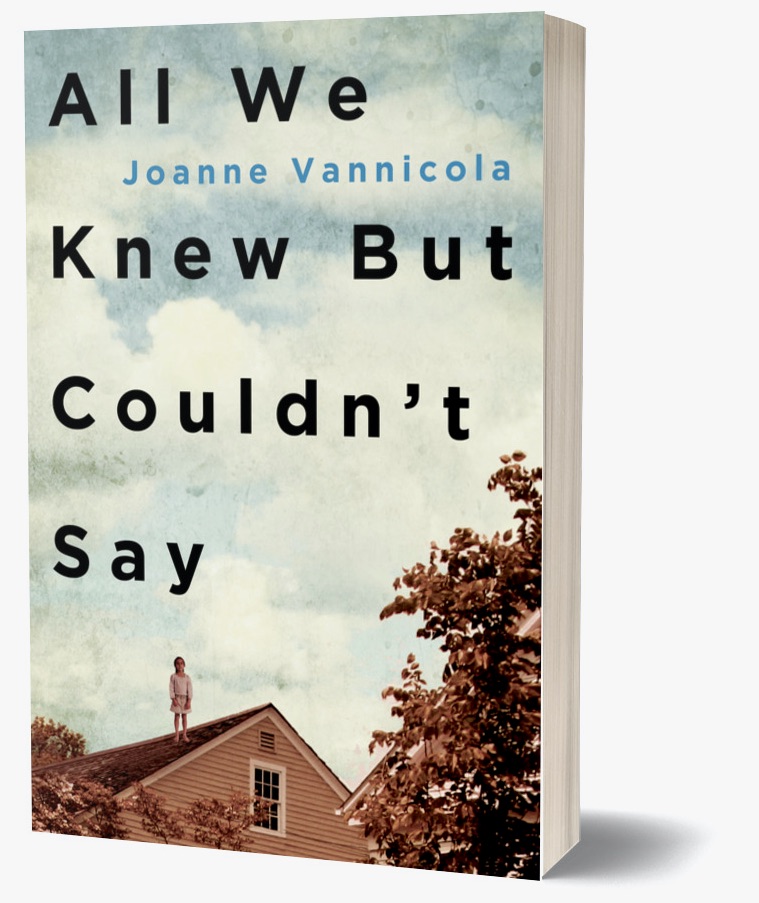 "Stark. Unflinchingly honest and filled with a type of determination that is seen in LGBTQ people who want more than just survival."
"Jo Vannicola weaves a compelling narrative about hardship, survival, and resilience that reminds all of us about the enduring importance of acceptance and love."
"Jo Vannicola's ALL WE KNEW BUT COULDN'T SAY is honest and powerful, and probably — no, definitely– going to save someone's life."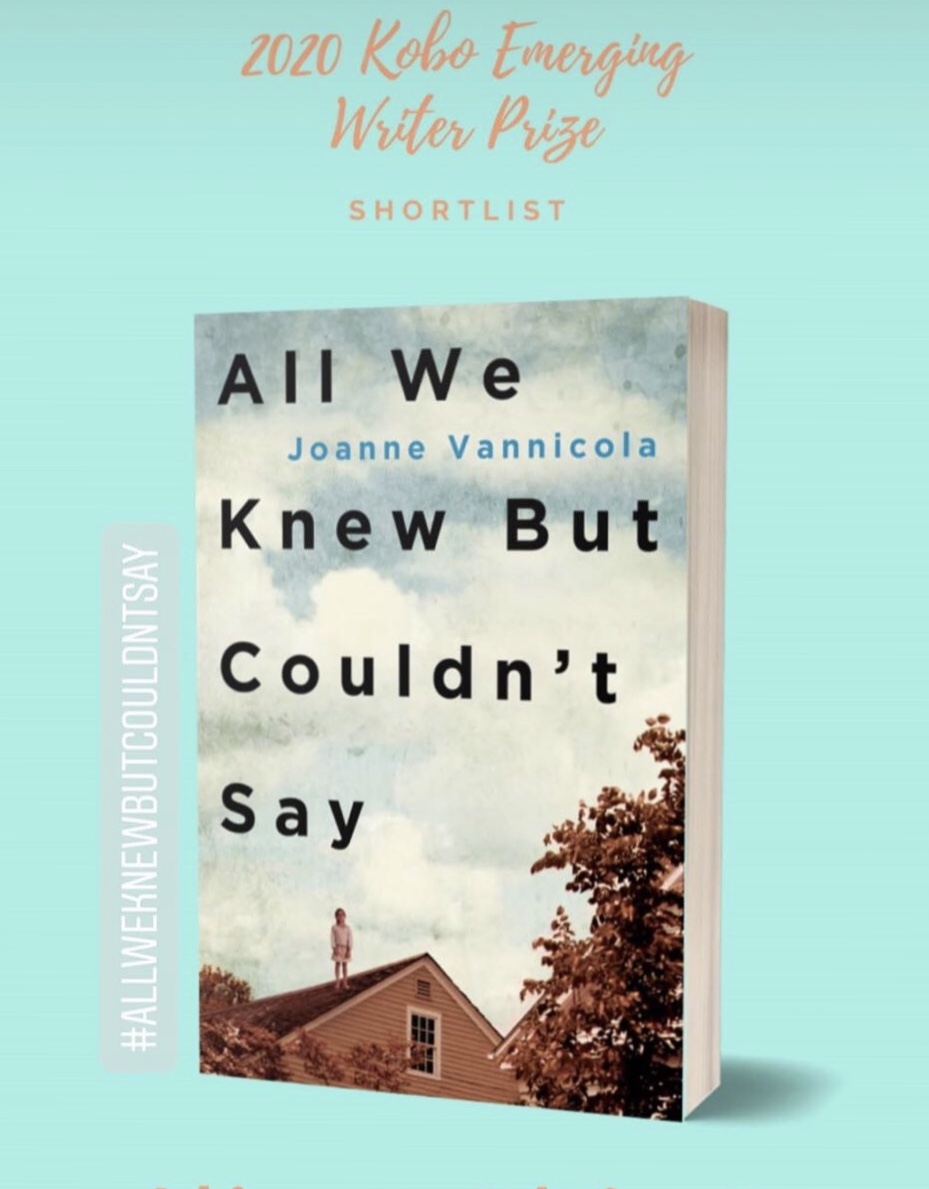 Jo Vannicola grew up in a violent home with a physically abusive father and a mother who had no sexual boundaries.
After being pressured to leave home at fourteen, and after fifteen years of estrangement, Jo learns that her mother is dying. Compelled to reconnect, she visits with her, unearthing a trove of devastating secrets.
Jo relates her journey from child performer to Emmy Award–winning actor, from hiding in the closet to embracing her own sexuality, from conflicted daughter and sibling to independent woman. All We Knew But Couldn't Say is a testament to survival, love, and the belief that it is possible to love the broken, and to love fully, even with a broken heart.
Cuarenta y Nueve means 49 in Spanish. This coffee table book is an artistic homage to the 49 lives lost on June 12, 2016, at the Pulse Nightclub massacre, in Orlando Florida. By 49 artists in memory of the 49. 100% of the proceeds donated to Pride School Atlanta & GLAAD. 
Kobo Originals and West End Phoenix present the third and final installment of Telegrams from Home, a collection of stories, reflections, and poems from some of Canada's greatest literary voices writing on the subject of life under quarantine during COVID-19. 
100% of proceeds from this collection will be donated to The Frontline Fund, a nation-wide fund helping provide critical supplies, support, and research to frontline medical workers at hundreds of hospitals across Canada.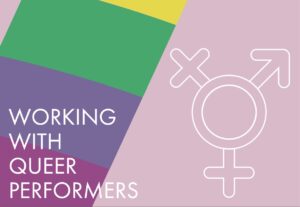 This document contains guidelines intended to encourage a change in the way screenwriters, agents, casting agents, directors, producers and productions treat queer performers. It's about how we are portrayed, managed, auditioned, cast and directed. We seek to break down existing barriers in the industry that we love.
The hurdles LGBTQ2S+ actors experience just to get through the door and into the rooms have been monumental, compounded by systemic oppression and intersectionality. 
To download pdf of guidebook, please click here.
Interviews and testimonials, All We Knew But Couldn't Say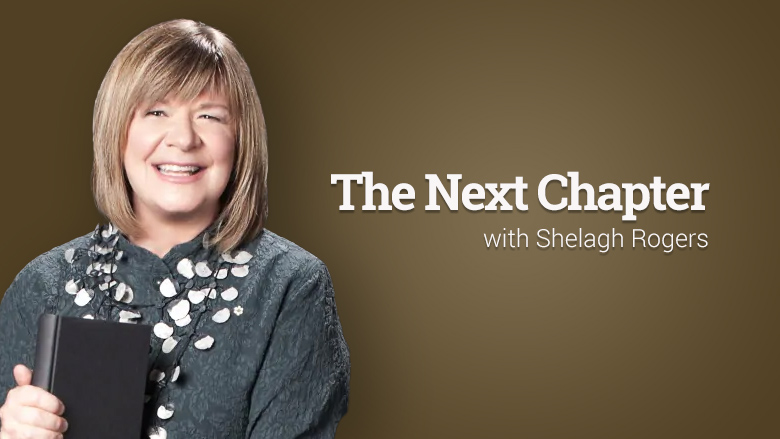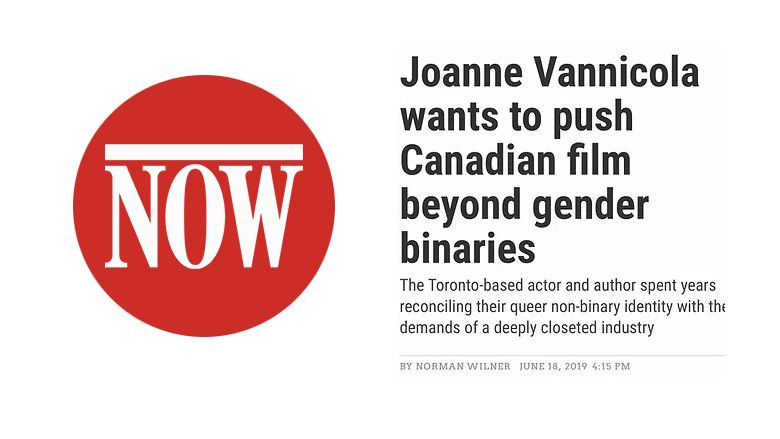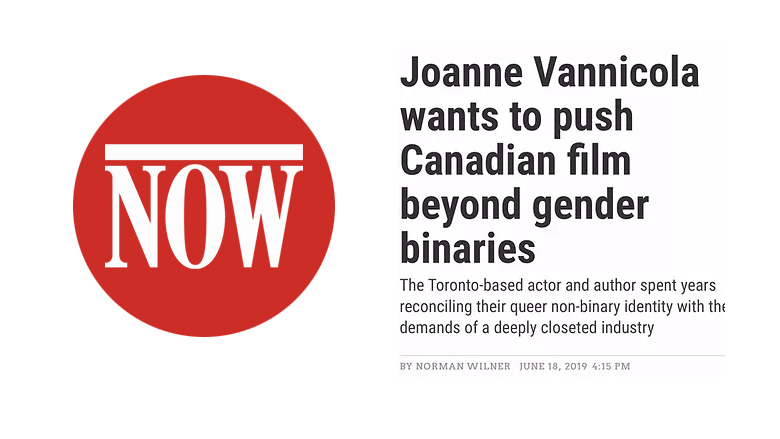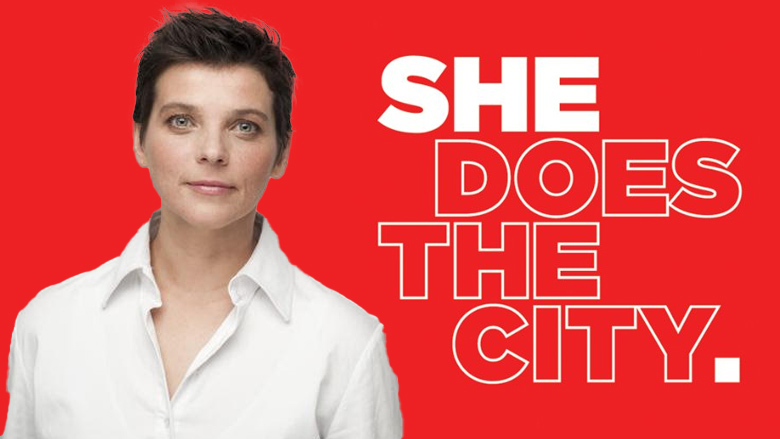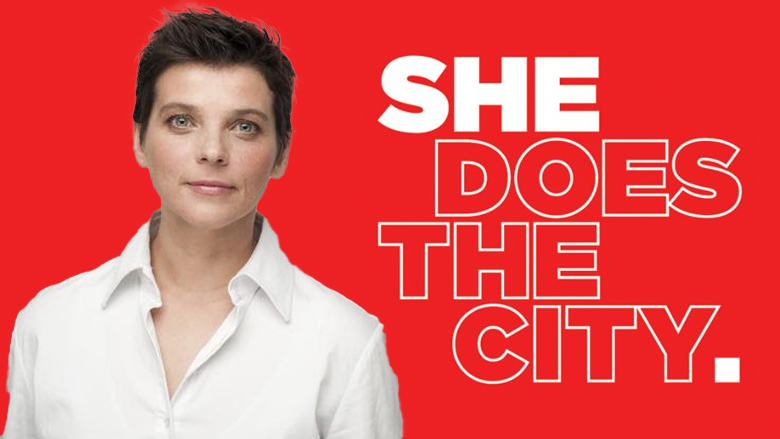 "What She Said" Radio Interview 105.9 The Region
Toronto International Festival of Authors: Celebrating Pride Month
In Depth Radio, 
Newstalk 1010, 
House Of Crouse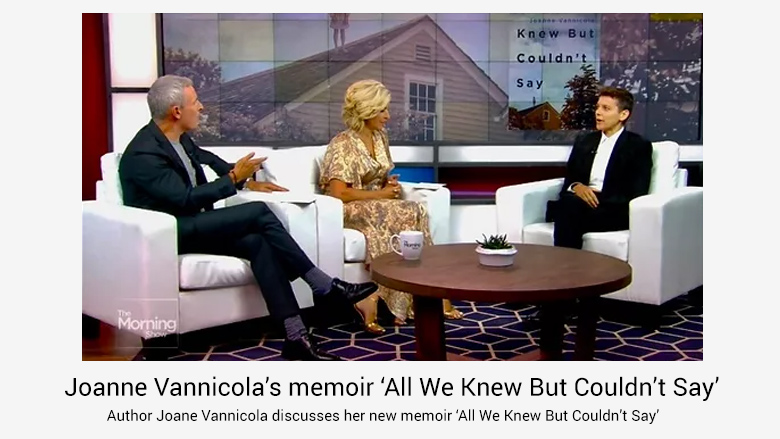 "What you need to know about "All We Knew But Couldn't Say" is how brilliantly Jo Vannicola says what couldn't be said. She writes about mayhem and emotional violence with such precision that it's like becoming mesmerized by a tornado moving directly towards you. Becoming an actor may have been Jo Vannicola's first step in avoiding the path of destructive forces heading her way. But it's her writing that feels like a storm contained. This is a story you won't soon forget." 
"Jo unsparingly walks us through her childhood. From her abusive parents and a harrowingly self-destructive adolescence to an against all odds success as a performer. We anxiously cheer on that spark of joy in her that not only refuses to be snuffed out but flourishes to awareness and grace. I tore through this book in a fury, astounded by her resilience and inspired by her unerring belief in the power of love."
"Jo Vannicola's memoir is shocking, upsetting and occasionally graphic, yet what sets it apart from other similar accounts is an underlying sense of optimism. Out of despair there has emerged a beautifully written account, where the author has not only come through the tribulations of her early life, but become a leading voice for the overlooked and the marginalised. I cannot recommend it enough."
In this moving memoir, Jo Vannicola writes herself–and so many of us who have experienced oppression and trauma–onto the page. As a writer, I enjoyed her beautiful, well-paced and evocative storytelling. As a therapist and survivor, I found myself pausing and nodding as she articulated so well her deep and layered understandings of trauma and marginalization. Throughout, I found myself rooting for and cheering on the young girl, actor, activist, and woman of this story.
This frank, sometimes harrowing, always inspiring memoir should be mandatory reading for all– for those afraid of being true to themselves or anyone who needs a hero who demonstrates that demonstrates what personal courage and determination can do. PLEASE READ THIS BOOK!